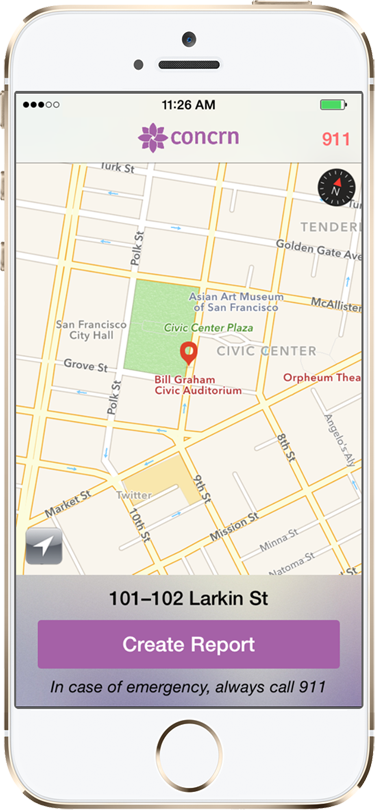 Identify
When you see a neighbor in
emotional or behavioral health crises
in the Tenderloin, you now have an alternative to calling emergency services.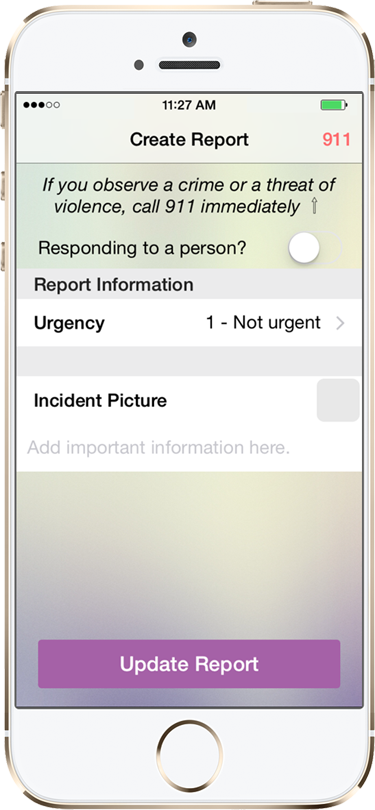 Report
Use the Concrn App or text 415-881-8278 to request a Compassionate Responder in the Tenderloin.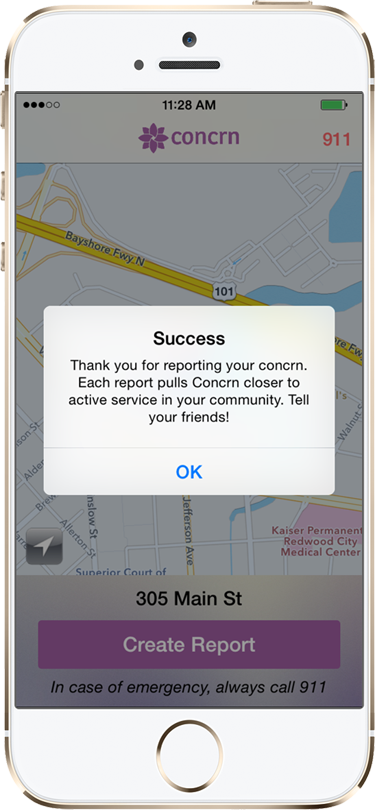 Response
Trained Concrn Responders will arrive to mediate or provide assistance. Concrn Responders connect our neighbors to shelters & services as needed.